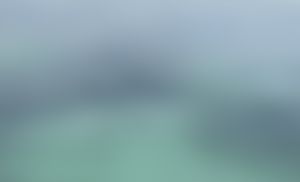 BIO:
     Reeve Coobs is a singer-songwriter from the Charlotte, NC area. She has been crafting songs now for over 15 years. She is the daughter of guitar-builder, Jack Coobs of Coobs Guitars. She spent many years touring up and down the south east with the all-gal band, The Near Misses. Reeve's voice is "stop you in your tracks" good but the songs she writes are just as strong. Jeff Hahne of Creative Loafing Charlotte writes "Reeve Coobs has a vocal style that can be as easygoing as a comfortable chair one moment and as powerful as a tornado the next. She knows exactly how to express her thoughts and apply the perfect tone to give the words as much meaning as possible.". You can also hear Reeve's voice on countless NC-made albums, as she has made quite a name for herself as a background singer. She is the Vocal Director for The Tosco Music Party's Choir and in 2014 she joined Charlie King's band as drummer/background vocalist.  
     The warm, hazy days of the pre-autumnal South provide the perfect setting for songwriting that reflects joy, heartbreak, redemption and loss in a way that is both universal, and deeply personal. On Reeve Coobs' first full-length studio recording, What Love Is All About, the tracks move from melancholia to sweetness to suppressed rage. The common thread running through the music is love, with its sometimes nearly unrecognizable incarnations.  
     What Love Is All About is eclectic yet cohesive. While Reeve's unique new sound doesn't stray too far from her original folksy-pop beginnings, it does represent a more rocking, mature incarnation of her music. She and producer Jeff Williams have created a soundscape of acoustic, and electric influences that feel familiar yet distinctly original. "Jeff has been such a huge part of my songwriting these past few years.  He has really pushed me to be better and he's shown me how to mold a plain melody and lyrics into something interesting and beautiful.  I feel like we share the same brain sometimes, he'll record a guitar part over one of my songs and I could swear it's exactly what was playing in my head while I was writing it."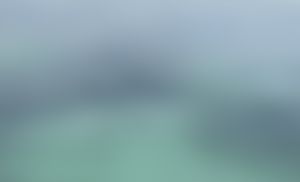 AWARDS:
Creative Loafing's Reader's Pick for Best Female Vocalist 2005  
Creative Loafing's Reader's Pick for Best Best New Band 2005 (The Near Misses)  
Creative Loafing's Reader's Pick for Best Band 2006 (The Near Misses)  
Creative Loafing's Critic's Pick for Best Female Vocalist 2008 (The Near Misses)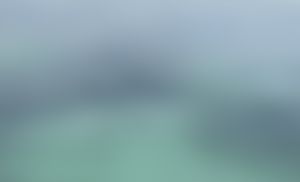 PRESS:
"If you've seen her at the Evening Muse, or onstage with the Tosco Music Party, hearing Reeve Coobs sing is an unforgettable experience. After taking nearly ten years to complete her first album (What Love Is All About, released in 2012), Coobs has put together a second album that shows her to be as comfortable singing with a Rock band as she is with just an acoustic guitar. Me & You also shows that Coobs' songwriting has continued to mature, and show that there is more to her music than just her voice." 
Tangents: New album. Tell me about it. 
Reeve Coobs: It's a collection of songs that all came from people telling me I should write a love song. These are the songs that came out of those conversations, most of which are not actually love songs.  
Tangents: How did the process for this album change, as opposed to recording the first album? 
Coobs: I wanted this album to sound different so This time around I chose to strip the music way down. It's mainly just me. Which was scary because I love my band and I love what they create musically but I also like to hide behind their artistry. This project seemed to call for something a bit stark. I also recorded a few tracks completely be myself which was very different.  
Tangents: How did Jeff, and the other musicians contribute to this album? 
Coobs: Jeff took more of an advising role this time. Helping me critique and listen and say "yes, it's done". Eric Lovell really helped so much, not just as an engineer but also guiding and encouraging me to be brave and let the songs be bare. Jason Atkins and Daniel Flynn also lent their talents.   
Tangents: Has what you write about changed since the first album? Do you feel this album is more personal than the first album? 
Coobs: I think I will always write about very personal parts of my life but this album seems to be maybe a bit more personal. I think as I'm getting older and maturing as a songwriter I'm learning the value of being as honest with the listener as I can stand. I connect better with a song when it's slightly painful or embarrassingly sweet. Either way I'm trying to push myself to tell the real story in a clever way.  
Tangents: This new album also seems to have more of a Rock & Roll edge on some songs. Was that planned? 
Coobs: I wrote a few of the songs on the electric guitar instead of my trusty acoustic and that definitely changed the feel. But it still feels like an acoustic record to me since there is no bass and hardly any drums. I guess the rock n' roll vibe just can't be lost when you have distortion pedals. The vibe wasn't on purpose but stripping the songs down was. My next project I believe will be full band and lots of rock songs. I'm ready to be loud now! 
Tangents: You've sung in a number of groups over the years. Is there more comfort in a group setting? Do you feel more comfortable as a solo act? 
Coobs: I find comfort in both settings. I love playing live with my band because they are so talented and such great people. I love bringing the sounds in my head to life with the help of them. Solo gigs are fun and relaxing because I don't have to lead, I can decide in the middle of a song that I want to do something different and I can. It's freeing and in some ways more creative on stage. But playing with a band is more creative in the writing stage. It's too hard to chose, so I don't! 
Tangents: Many people know you from the Tosco Music events. How did you get involved with those? 
Coobs: I met John when I was in high school and started attending the parties then. A few years later, when I was working at The Evening Muse, he asked me to join the sing-a-long choir and the rest is history. John has always been a huge support for me and my music.  
Tangents: What does it mean now to sing at Tosco Music events to a sold out show of that size? 
Coobs: It's such a fun and amazing time - every time! Every "TMP" I am a part of is different yet everyone feels like I've been a part of something special in our community. It really is such a unique night of music and I'm honored to be a part of it. Seeing the size of the audience grow over the years is truly amazing. Somehow even though it's such a big event now it still feels intimate and kind of like a big family reunion. It's magical.  
Tangents: At this point, do you consider yourself a writer first? Or a singer? Or does that change, depending on the day and time? 
Coobs: It definitely changes. I think of them both as crafts and I work on them both and a lot of times separately. Some days I'm geeking out over a harmony part on a Gemma Hayes song that I have to master and some days I'm working tirelessly on finding the right word to finish a song.   
Tangents: Finish this sentence. At the end of the day, I'm happy if….. 
Coobs: I've done something creative and spent time with the people I love. 
- Daniel Coston, Tangents Magazine  (October 2016) 

"Reeve Coobs has been singing her whole life. 
Having a dad who was a guitar builder, Coobs grew up with music in her house. She started singing for her family ever since … well, ever since she could. She started singing for others on stage in church when she was elementary school. 
The Charlotte-based singer-songwriter is celebrating the release of her second album "Me + You" on Saturday. But you can get a first listen to her music at 9 p.m. Friday night at Zoe's Coffee House. Although this isn't the first time she's performed at the downtown coffee spot, Coobs says it's "been a while" and she's excited to share her new music. 
How would you describe your sound? 
"I've heard it described as mix of Sheryl Crow, Adele and Norah Jones. I don't know if that's how I would describe it, but that's what I've heard." 
What one word would you use to describe yourself? 
"Complex. I am not your typical performer. I'm shy yet I'm on stage all the time. I'm relatively happy, but I write a lot of sad songs. Sad song make me happy." 
Where does your inspiration come from? 
It can be from anything. From real relationships I've had, from staying out late and hanging out with friends. 
I noticed on your website you play percussion and sing with Charlie King. Tell me a little bit about that. 
Charlie and I met a few years ago and started singing together. He decided to do music full-time and started calling to ask me questions. I started singing with him and we did 3 national tours last year. A lot of last year was spent doing that. This year, we're both making records. 
What inspired your new album? 
The new record came from people coming up to me saying I should write loves songs. Most of them are not love songs, though. It was more of 'Let me try to write a love song' and this is what came out. There's a lullaby I wrote to my dog – he's a  Boston Terrier named Mr. Gus Gus. He's actually on the cover and back of the record. 
What are you most excited about with the release of the new record? 
I think I'm most happy about sending people home with these songs. I've been playing some of them for a while, but they didn't fit on my last collection. These songs are dear to my heart. 
- Allison Drennan, The Gaston Gazette  (Aug. 4, 2016) 

Reeve Coobs' Album-Release Party Preview: Are You a 'BEREEVER?' 
IT'S possible that you just haven't heard of Reeve Coobs (or her dog Mr. Gus Gus). When it comes to local indie artists with their nose to the grindstone, she is a great example. With a quiet determination, Coobs is an artist who provides a ballad-like acoustic introspection the likes of some other full-figure divas in the headlines today. Her CD release party is on August 6, hosted by The Neighborhood Theater. CLICK HERE FOR AN INTERVIEW WITH COOBS, AND A REVIEW OF THE ALBUM. 
- Shutter 16 Magazine (Aug 5, 2016) 

"Southern singer/songwriter Reeve Coobs, who originated in Charlotte and is a factory of folk, pop, country, and rock architected into a unique style of realistic and intelligent "
- Shutter 16 Magazine (Feb. 6, 2015) 

"Opening for Pat McGee will be singer/songwriter Reeve Coobs. The daughter of Charlotte guitar maker Jack Coobs brings powerful vocal and writing talents, not to mention expert guitar work, to her original songs. Reverbnation.com selected Coobs as one of its featured artists in early 2014. Reeve toured for several years with the all-girl band The Near Misses, and in 2013 released her first full-length album, What Love is All About, on the her own Boot Full of Dreams label. She currently tours regionally with her group Band of Men. She'll be playing an acoustic set at the Visulite on Jan. 7." 
- Renee Wright, AXS (Jan. 3, 2015) 

"Reeve Coobs. You only need her to sing one lyric. You instantly feel the authenticity, passion & emotion in her natural gift of song. A fantastic writer, performer and killer guitar player. I also hear she rocks the drums. Ok, now I'm officially jealous. Endless talent in this incredibly humble artist." 
- Pat McGee, The Pat McGee Band 

Reeve Coobs: The Art of Sharing 
"When we asked her to play a little something, she chose to move rather than hide. She chose to say yes even though it was last minute, even though we only had an old, out of tune guitar in the room, even though she wasn't prepared. She said yes and shared her gift with us. 
The owl pillow in the background was purely coincidence. Though we had a videographer there, it was for something else we were doing. This moment wasn't planned for or produced but I'm glad it was captured in time because it's evidence of many years of Reeve accepting the shape of her design, evidence of her embracing her own unique voice, evidence that art has already happened within her. The song is proof. 
When we asked her to share, she sang for us there on my sister's sofa, and we all listened to her tell her story. And in the telling, we heard a little of our own. 
It was risky for her to say yes but she did it anyway. That's why Reeve Coobs is an artist who influences."
- Emily P. Freeman, Artists Who Influence Series (emilypfreeman.com) 

"WOW!"  Every now and then you come across a diamond in the rough just waiting to be polished.  Reeve Coobs is that diamond.  Not only does she shine but she has yet to reach her full luster.  Her voice is smooth and substantial.  Her lyrics are rich in emotion and heavy with truth.  Her lyrical style of writing and thoughtful arrangements, coupled with her effortless nature of singing creates a recipe that can only lead to successful career in music. 
Many bloggers compare new talent to megastars of the past or present day icons, but Coobs' songwriting style is all her own.  She brings a level of originality to the folk music genre, blending folk, pop, country and rock in a way that few artist have risen to.  In 2005 Reeve won the Creative Loafing of Charlotte Reader's Pick Award of Best Female Vocalist and after hearing he music you can see why. 
Her debut album, "What Love is All About", was released in November of last year after nine years in the making.  These 14 tracks express a full range of emotions covering playfulness, loss, happiness, self-doubt, depression, love and regret.  In a WGWG interview on Soundcloud, Coobs said she always wanted to be known as a songwriter rather than a singer.  Whether she's know for her singing and or songwriting, this gem has already been discovered by many loyal followers. 
- Dave Hawkins, Crab Cakes & Lemonade Music Blogazine (Feb 2014) 

Years in making, CLT's Coobs sets debut bar high 
"Singer-songwriter Reeve Coobs has been playing music in Charlotte for over a decade now as a solo artist and in the female quartet the Near Misses, but only released her debut album "What Love is All About" late last year. She plays Evening Muse with Charlie King Thursday. 
While many artists today are ready to jump in the studio after writing their first handful of songs, there's something to be said for taking your time. Coobs has devoted years to her craft and it shows on "What Love is All About" - a collection of beautifully sung, fully-realized tunes nine years in the making. 
The album begins with the waltzing "Magic Show." Its carnival-feel, sing-songy verses, choice of instrumentation, and the scratchy, muffled, old vinyl sound of the intro presumably inspired the album's playful circus tent cover art and serves as a ear-catching opener. The song opens up with full production and gives listeners an ample taste of what's to come, which is a consistent, cohesive, but still diverse album of striking arrangements, songwriting, and subtle production.  
Coobs has a knack for crafting a pop hook. "To Be With You" is right up there with Shawn Colvin's best work. I wouldn't be shocked to hear "Stranger" scoring a scene on "Grey's Anatomy" or better yet something more youthful and cutting edge like "The Vampire Diaries." The latter climbs from a bluesy, methodical verse to a fiery rock chorus that's built for building suspense and drama. "Goodbye" is another track that worms its way into your memory begging for embarrassing rainy night sing-alongs ("It's Too Late!") in the privacy of your car.  
Coobs shakes up styles enough to keep it interesting while maintaining her sound. She out-right rocks on "Let It Out" and the bluesy "Hopeful Thought" and gets spooky and weird with psychedelic guitar wailing subtly in the background on "I Can't Believe It."  
She can play the intimate, coffee shop folkie too. "Caught" is a stirring and simple sliver of a song built around lovely harmonies. With few words she captures self-doubt, loss, and depression in little more than two minutes. That's the test of a good writer - getting your point across quickly with no filler. At 14 songs you'd assume there'd be filler, but Coobs and co-producer Jeff Williams (of gogoPilot) had plenty of time to refine these tracks with the help of a band of seasoned area musicians (pictured above). It includes pedal steel from much missed Sea of Cortez leader Rodney Lanier on one track. Lanier died almost two years before its release. 
There's so much good about this record I can't single out every strong song. There's emotional highs, sassy rock n' roll ones, quiet singer-songwriter confessionals and impressive, soulful vocals. "What Love is All About" is the whole package. It's certainly one of my favorite local releases of the past year. 
- Courtney Devores, Charlotte Observer Sound Bites Blog (Jan 2014) 

"My sister (The Nester) told me for many months how beautiful Reeve's voice is, but when I finally heard her sing in person, I was a little bit speechless. My friend Amber said it best: 'That girl has glory in her bones!'. Reeve will be singing at our very first barn gathering at the end of November and I simply can't wait to hear her live again." 
- Emily P. Freeman,  31 Days of Living Art Series (emilypfreeman.com)

"North Carolina's Reeve Coobs has a soulful vocal like no other; understated but also strong and forceful. That's not the star of the show though, oh no; Coobs is a magnificent songwriter, arguably the best we've come across so far on Reverbnation. Lead song "Stranger" and it's unbelievably good hook stands testament and will have Coobs competitors quaking in their boots." 
- Tiff Daniels, Drunken Werewolf Magazine (Dec 2013) 

She Creates Art: Live 
What inspired you to create your newest album? 
I'm inspired by so many things, long conversations over bottles of wine, late nights, love, life, frustrations, etc. But I think the main thing that kept me going was the idea of turning my mistakes and tears into something beautiful. 
How long have you been singing + song writing? 
I've been singing my whole life, literally. On stage since about age seven or eight. I started writing songs (if you could call them that) around age 16 and never looked back. Luckily, my songs have gotten much better since then :) 
What is it like to be on stage? 
Um, honestly… terrifying. Well, at least a lot of the time it is. Not many people would willingly chose to get up on stage in front of people and be judged. But, sometimes I can get past my nerves and really be in the moment while on stage and then, it's wonderful. There's nothing like making music in front of people, knowing that it's never going to be sung or played exactly the same way ever again. You are creating art live in front of people. It's sorta awesome. But I have to also say, sometimes it's also awful. Sometimes you are in front of really horribly-rude drunk people that won't stop heckling you to play some song you've already told them you don't know 10 times. I have found the best way to handle that is to try and kill them kindness and a couple jokes.
What kind of adventures has singing brought you? 
Soooo many! I've traveled out of town to play a show that no one came to but ended up having the time of my life. And I've gotten booked to sing The National Anthem in front of 45,000 people around midnight the night before the gig. I've sung on stage and in the studio with some of my favorite songwriters. And I've gotten to sing all over the southeast at different venues and each venue has a different adventure story attached. So many memories and I'm so ready to make more memories with this record! 
- Maggie Whitley, Oct. 31, 1013 (maggiewhitley.com) 

"As a singer-songwriter she's been a fixture (and one time Near Miss) in Charlotte for years, so it's surprising that her new album is also her debut. If you've seen her folky solo acoustic performances and think you know what to expect, "What Love is All About" is a fully-realized collection that weaves a remarkable voice through a number of subtle genre changes." 
- Courtney Devores, Sound Bites Blog (Nov. 1, 2013) 

"It's well known in certain Charlotte music circles that one of the best voices in town belongs to Reeve Coobs, familiar to most from her work with the folk outfit the Near Misses. Throughout her Misses' tenure, and as a part-time member of the indie outfit gogoPilot, Coobs' alto stood out for its clarity, power and range. 
So when her debut LP, nine years in the making, opens with the waltz "Magic Show" and that voice is processed through effects, it's a clever shake-shit-up move and declaration that we aren't in simple folkie songwriter land anymore. 
On these 14 tracks, Coobs surrounds herself with a crack band of locals to pull out the nuance in her songs or kick things into overdrive: Co-producer and gogoPilot leader Jeff Williams provides an array of electric guitar sonics, keyboardist Jason Atkins shades the songs in autumnal colors with organ or piano, and drummers Chris Walldorf and Jonathan Erickson, along with bassist Flavio Mangione, deliver a variety of tight tempos from trad rock to twangy shuffles. 
Coobs' vocals are still front-and-center, where they should be, donning many moods. She capably delivers the spit and vitriol in rocker "Let It Out" and wails the blues in "Hopeful Thought." But she's just as comfortable with the resignation of an unrequited lover in the Carole King-worthy "Goodbye" or the late-night reverie of "Night Owl," which features pedal steel passes from the late Rodney Lanier. 
Coobs made a wise choice in tapping Williams as her co-conspirator. The duo creates bountiful textures that reveal more and more nuance with repeat listens, not unlike the work of, say, Jolie Holland. And, just as key, they've pulled it off without losing sight of the songwriters' vision, proving in the process that Coobs is more than just a pretty voice." 
- Album Review by John Schacht for Creative Loafing Charlotte (10/30/13) 

Reeve Coobs // The Evening Muse // July 22, 2011 
The Deal: Singer/songwriter and vocal powerhouse Reeve Coobs delights a packed house at The Evening Muse. 
The Good: Reeve combines the vocal qualities of pop singers like Colbie Caillat and Celine Dion and infuses that sweet-but-soulful energy into folk rock songs that amalgamate the styles of artists like John Mayer and Edwin McCain. The resulting tunes display a songwriting prowess and impeccable vocal control unmatched by any unsigned singer/songwriter I've ever seen. 
Unbridled by a succinct subgenre definition, Reeve runs the gamut of folk from the pop end to the rock end, picking up some country/Americana sounds on the way. While Reeve's flawless, live vocals rival the precision and quality of a great studio recording, her talents extend even beyond that to skilled guitar-work and piano-playing. For someone as multi-talented as she, her self-effacing manner of addressing her fans makes her even more charming as a performer—she seems to be so focused on the music, she hesitates to mention her items for sale at the back of the venue. She even apologizes for her lack of happy songs: "Moving from 'angry' to 'sad;' not too many 'happy,' sorry." Even if most songs are expressing negative emotions and situations in the most beautiful way possible, it's not all doom-and-gloom; for instance, she touts her catchiest song "Night Owl" as the happiest song she's ever written, calling it "a love song to staying up late." 
The Bad: Having the chairs out at The Evening Muse kind of cut down the available kinetic energy in the room, I thought. Not to mention it was a claustrophobia-inducing level of crowded in there by the end of Reeve's set. It wasn't that she wasn't putting the energy out there; it was just that, as she said, "You guys are really quiet." The crowd loosened up a little bit after the first few songs, thankfully. 
The Verdict: I am really hard on female singers in my critiques because I know the extent of wonderful things that a woman's voice can do, and most of the front-women of Charlotte don't explore that potential — Reeve Coobs exceptionally defies that majority. I'm not even a huge fan of folk rock, as a genre, but the dark caramel tones of Reeve's voice paired with rock solid songwriting really impresses me. While these beautiful songs could stand alone with just her voice and an acoustic guitar — I've seen it work at FemmeFest — the musicians in her band weave a tight net of support, filling out the songs — especially the "angry" ones — for an intense sonic experience." 
- Show Review by Amanda Caines for Creative Loafing Charlotte Vibes Music Blog (7/25/11) 

"Reeve Coobs has a vocal style that can be as easygoing as a comfortable chair one moment and as powerful as a tornado the next. She knows exactly how to express her thoughts and apply the perfect tone to give the words as much meaning as possible." 
- Jeff Hahne, Creative Loafing Charlotte (5/17/11) 
"By far, the best solo acoustic performance at FemmeFest was not the headliner but Reeve Coobs, who truly blew me away with her powerful choruses and excellent guitar-work. Even my husband, the guitar snob who I dragged along for a male perspective, was impressed with her playing. Her sweet-yet-mighty voice ran the gamut from self-effacing, light folk to robust, head-bobbing blues.  
- Amanda Caines, Shutter 16 Magazine 

"Coobs' blend of folk, pop/rock and country has morphed a bit over the years. Perhaps best known for her co-starring role in the The Near Misses for four years. Coobs and her bandmates took home a armload of Loafing best-of lauds. Currently, she plays and sings with Jeff Williams' ever-interesting gogoPilot (Williams also produces Coobs, and returns the favor by playing in her band as well, along with Atkins, who's manned the keys for numerous local acts, including Lou Ford). That constant gigging has really redefined her sound (and her subtly powerful voice), which is more straightforward and direct than ever ... and I mean that in a good way. Dancing to a song is one of the greatest things ever – dancing around the point of one doesn't help anyone, which Coobs understands." 
- Tim Davis, Creative Loafing Charlotte (12/22/09) 

"Having heard Reeve Coobs perform a couple of times in the past it has mostly been as part of a group of singers or as backup vocals with gogoPilot. Tonight's solo gig as opener for gogoPilot was a performance which will not soon be forgotten. Reeve's first couple of tunes held the "genie" in check with muted and tempered vocals. Then something transformational happened! Reeve let the genie out of the bottle and showed a powerful vocal ability with range, depth and emotion unlike anything I've heard her let loose in the past. As she showered the audience with  dominant dynamic vocals, it was truly an OMG moment. This was not lost on the full house at the Evening Muse either as the emotions of the audience were aroused and busting at the seams before the song was over and the crowd let loose as the song came to a close! A couple of songs later, Reeve once again impressed the audience with a powerful, confident, crisp, melodic vocal demonstration highlighting her capabilities as a vocal soloist! A wonderful performance Reeve!" 
- Monty Chandler, Charlotte Music Examiner.com (11/28/09) 

"Reeve will professional-musician you're star struck ass under the table" 
- Andrew Webster, AMPS 11 Magazine